All Access On Demand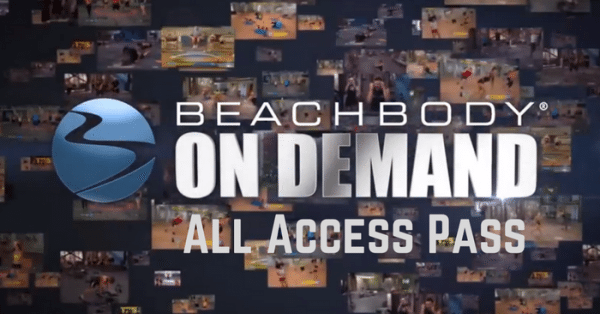 The annual All Access On Demand is HERE!!!  You've heard of Netflix, right?  Well, they're calling this the Netflix of Fitness.  You no longer need your DVDs.  Now you can work out anywhere, anytime, on any device!!!  With access to EVERY SINGLE fitness program that Beachbody has ever created, EVERY SINGLE nutrition guide, the incredible portion control system, Fixate cooking show, and your Shakeology, you have everything you need to get you healthier, fitter, and feeling your best.
What is included in the Annual All-Access Beachbody On Demand + Shakeology Challenge Pack and how much does it cost?
1) 1-Year Membership to Beachbody On Demand (BOD) with all content included, plus future releases. (Several new releases are coming I hear! Can't wait!)
2) Shakeology (choice of 30-day supply)
3) Portion Fix (includes 7-piece portion control container set, eating guide, large blue container & shaker cup)
4) Business Starter Kit waived (included with new Coach enrollment)
5.) Access to ME, your free coach all year long! You'll be added to my exclusive online support group and have FREE entrance into my monthly support and accountability groups!
You will have access to ALL of the programs pictured below plus any new releases from Beachbody…
…At your fingertips.
…ALL YEAR ROUND!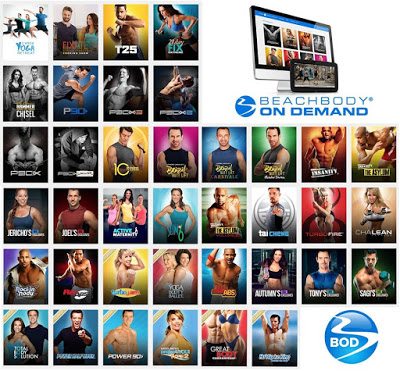 This is a $7000.00 value (scary isn't it?) for just $160.00! This price is only valid through August 2017! Email me at [email protected] for more information or to get in on this great deal before the offer expires!
Let me break this down for you again….There are essentially 3 sale options available:
Option 1: BEST BANG FOR YOUR BUCK The Annual All-Access Beachbody On Demand + Shakeology Challenge Pack is $160 USD.
Option 2: The Annual All-Access Beachbody On Demand membership is $99.95 USD (without Shakeology)
Option 3: Current Beachbody On Demand members can upgrade to the Annual All-Access membership at www.BODMembershipChange.com. Contact me for pricing and details about your upgrade. Prices vary depending on whether you have the free trial membership or the quarterly membership.