Glimpse into Coaching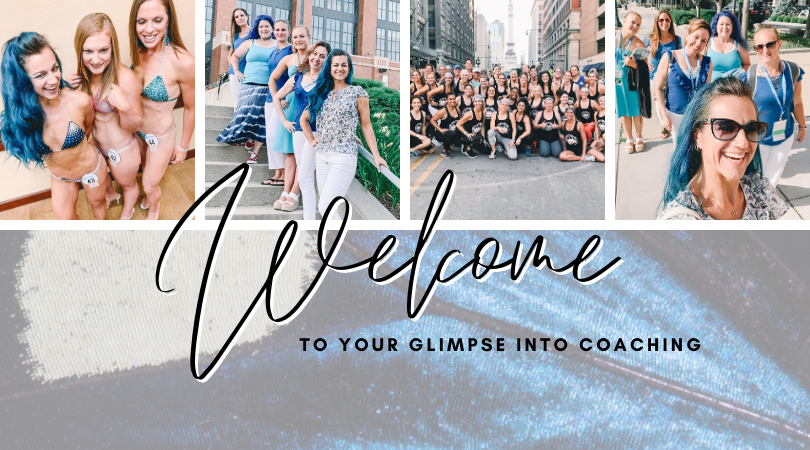 Hi doll!
Ahhh!  I am so excited you are here!  Thank you for filling out the glimpse into coaching application to get more information on joining this incredible team.  Whatever brought you here, Fitness, Freedom, Flexibility… it is so exciting to see that you are interested.
8 years ago, I decided to start this thing just wanting a 25% discount on my fitness and supplements.  Never in my wildest dreams would this introvert with social anxiety think she'd ever be able to stay home with her babies or replace her transcription income, let alone start her own business.  Not to mention be able to travel to so many places, meet my best friends, build our dream home (in the process!), and get into the best shape ever.  But less than 30 days in, I was IN LOVE…. in love with the community, in love with the positivity, in love with everything these people stood for:  Helping people live healthier, happier, more fulfilling lives.
If you are here, I can tell you it is not by mistake.  Everything comes into our lives for a reason, I firmly believe that!
So hello dawling!  I can't wait to meet you and be besties STRIVING towards our goals together!  So I am beyond excited to give you all the deails so that you may realize that there is MORE to life than working just to pay bills and being forced to have other people raise your children while you do the 9-5 grind in order to make ends meet.
WHAT TO DO NOW:
Watch the webinar below.  ALLLL the deets will be available there.
Check out the images (after the videos) to get an idea of the income potential and what this gig is all about.
When you're ready to GO, fill out the brief form at the bottom letting me know that you're ready to rock!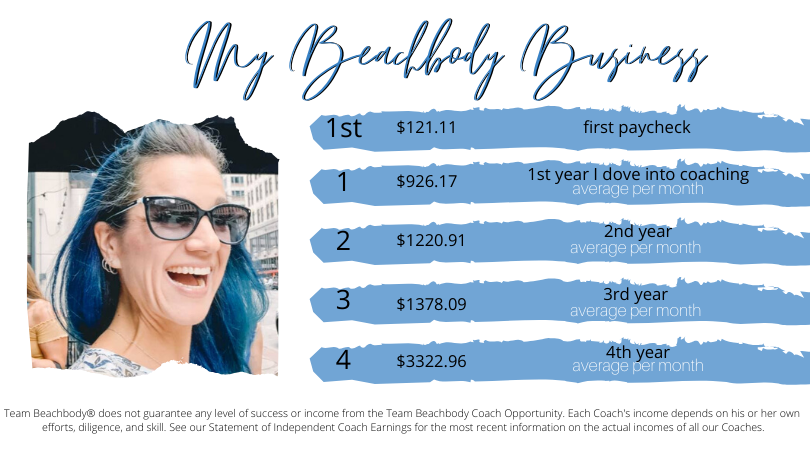 WAIT!  Before we start, LET'S GET INSPIRED!!!!!
No, I wasn't earning a TON of money at the beginning… but $100-200 a week was pretty sweet.  But to see how that has compounded over time is mind blowing.  Yes, I work HARD… but that work is done at home, on my terms, with my babies by my side, and with my best friends.
So I share this NOT to brag, but to show you what CAN happen if you overcome your fears and GO FOR IT!  It was an image like THIS one that inspired me to START and here I am inspiring you.  It's a full-circle moment.
Do you have THIS opportunity for income growth in your current position?  Do you have the desire to change your life and finances while helping other people change theirs?
You literally have NOTHING to lose except weight, doubt, fear, limiting beliefs, and the chains holding you in the spot you're in now.  So why not go for it  and create your OWN success story to share?
I Am READY to Get STARTED!!
START WATCHING AND LEARNING!
Tip:  LISTEN to this video while you cook, clean, drive, do your makeup, etc.  I'm all about maximizing time!  There's no need to sit here and watch me…. so pair a mindless activity (like a mundane chore) with a mindful one (like listening to this video)! Or if you are eager to CHANGE your life ASAP, plow through this video RIGHT NOW (PS That's what my most successful coaches did!)
Here is what you can expect from this video:
Who I am, how I build this business, and what I do.
Commonly asked questions, worries, fears, and misconceptions.
All about the money (How we earn, cost to get started).
What you can expect from day 1!  Team trainings, coach mentorships, and incredible tips!
So let's dive in!
MORE INCOME PROGRESSIONS
Above I shared my personal income progression which is my own story BUT since this is YOUR business all success stories will be totally different! I wanted to share some progressions of others on our team to show you that no matter what the starting point or background, your success is possible and totally unique to you!

Let me be clear: coaching is the BEST form of accountability and way to get healthy and fit! Here are some transformations from coaches on our team to show you how LIFE CHANGING this gig can be! As you can see, most of us started with weight to lose (but some of us were already in pretty good shape – and just wanted to get more toned)!
So it DOESN'T matter what type of body you have when you start! You can be 250 lbs or 100 lbs and be successful because it's all about documenting your journey, being real & relatable, and INSPIRING other women! Whether you want to get toned or lose 100 lbs, this coaching gig can help you do that! And our tribe will be there to support you every step of the way!
COMMUNITY AND SISTERHOOD:
We truly are besties.  Everyone I've met, I've met on social, and these babes get me.  We have each others back.  We laugh together, we cry together, we celebrate together, and we are truly a family.  We welcome you!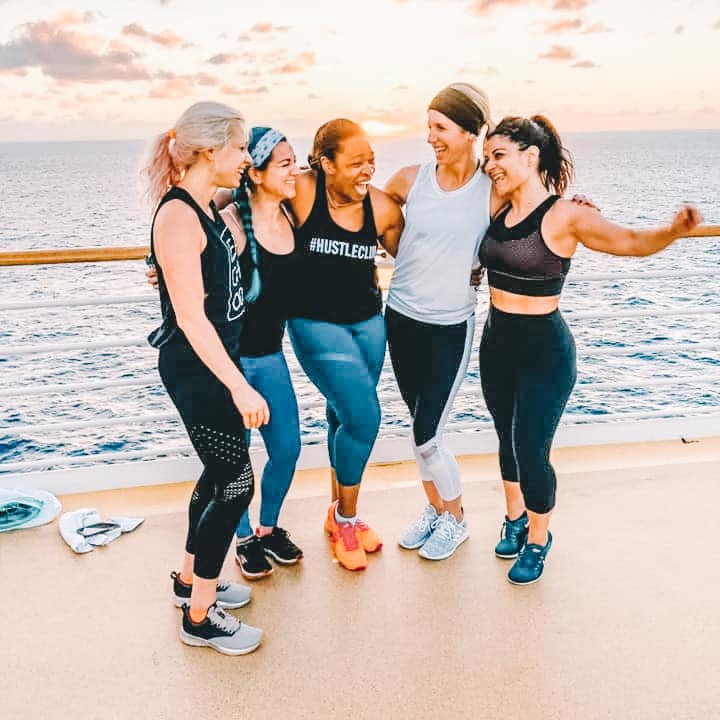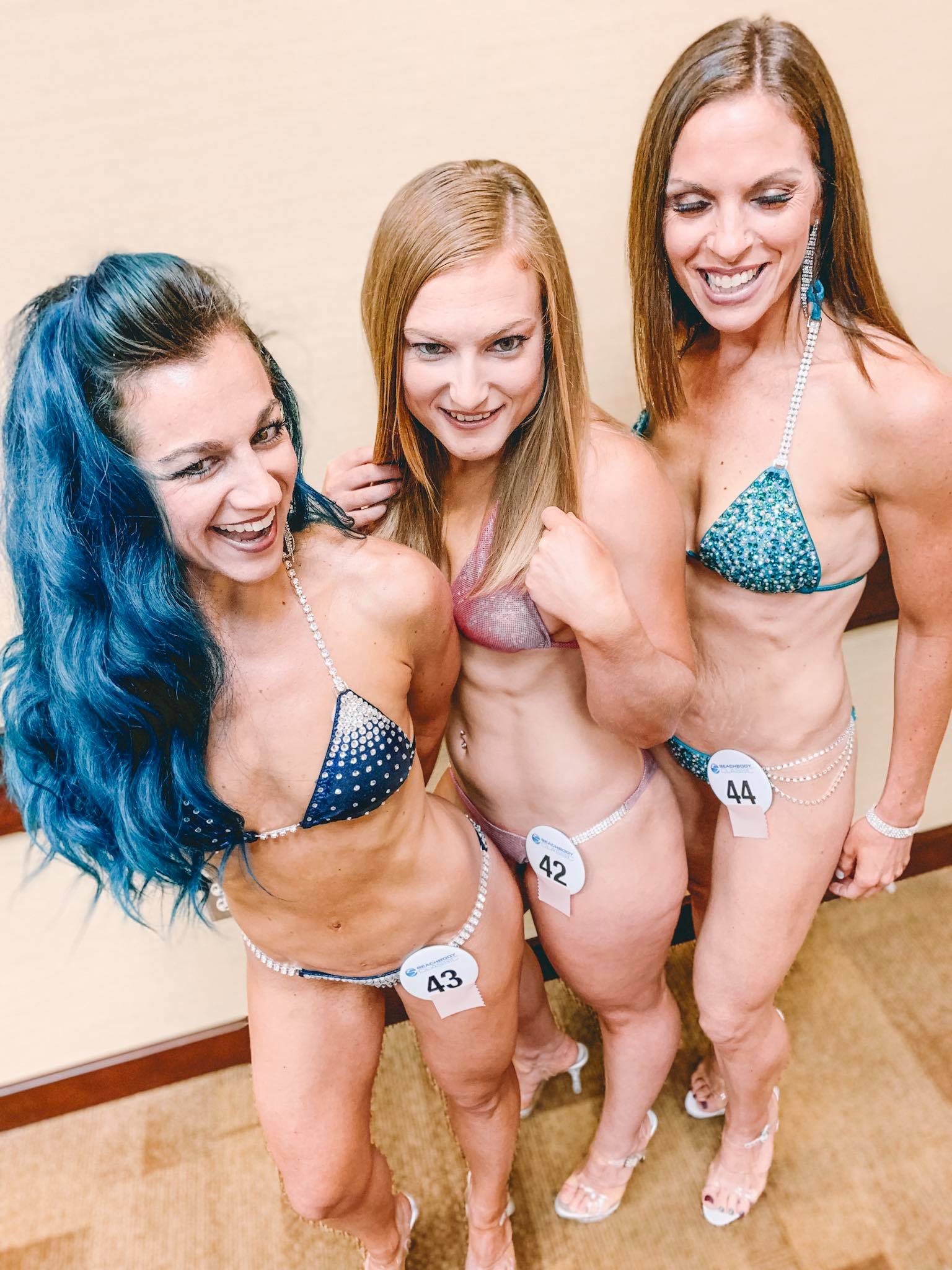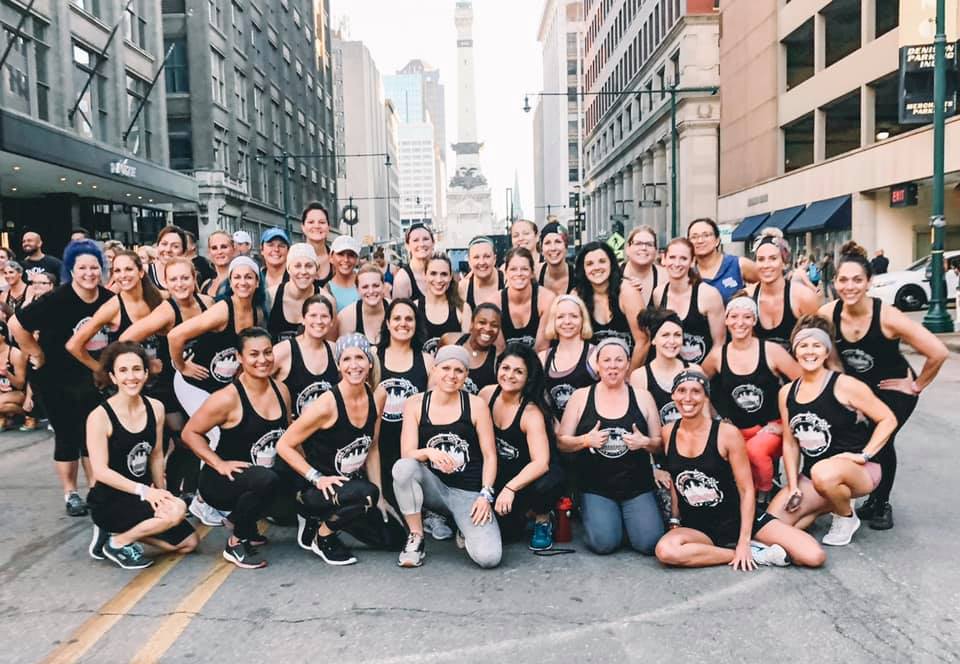 FRIENDSHIP is one of the biggest PERKS of this coaching gig! Our team is SPECIAL. We are friends. We are supporters. We are sisters from various misters! 😉 We see each other's potential and we SUPPORT each other no matter what. Not only do we chat online every day, we SEE each other in PERSON several times a year! So here are some photos to show you what our COACH FAMILY is like! If you don't have friends who support you and challenge you to be better, you need to join us!
SCARED? LET ME DROP THIS HERE FOR YOU TO PONDER!
It always kills me that people are willing to work 40 years at a job they aren't passionate about, living paycheck to paycheck, saving their personal days for one vacation a year, and staring at the clock the entire time they are at work.
They'll willingly spend the majority of their lives suffering because it's the societal norm, yet they aren't willing to grind for a few years to build a business and create a life of freedom. Blows my mind. I did everything like I should. I went to school.  Got a great job. Then realized it was all a trap! I was stuck at I hated and cried on my way home every single day.
This coaching gig has been my way OUT of that trap. So if you are resisting this because you think you "should" use the degree you spent years getting, or you "should" stay at the job you have because it's "safe," or you "should" run from this because you are afraid of what others might think, or you "should" just focus on being a wife and mom, ask yourself: do I want to spend the rest of my life working just to pay bills, live paycheck to paycheck, and then die? Because ladies, there is so much MORE to life than that! You and your families deserve more! And if you are a go-getter and self-starter, this opportunity, the chance to be your own boss, is for YOU! And I would LOVE to mentor you and show you the way!
Thanks for taking the time to check this out! I hope you'll believe in yourself for a hot second and take the leap of faith!