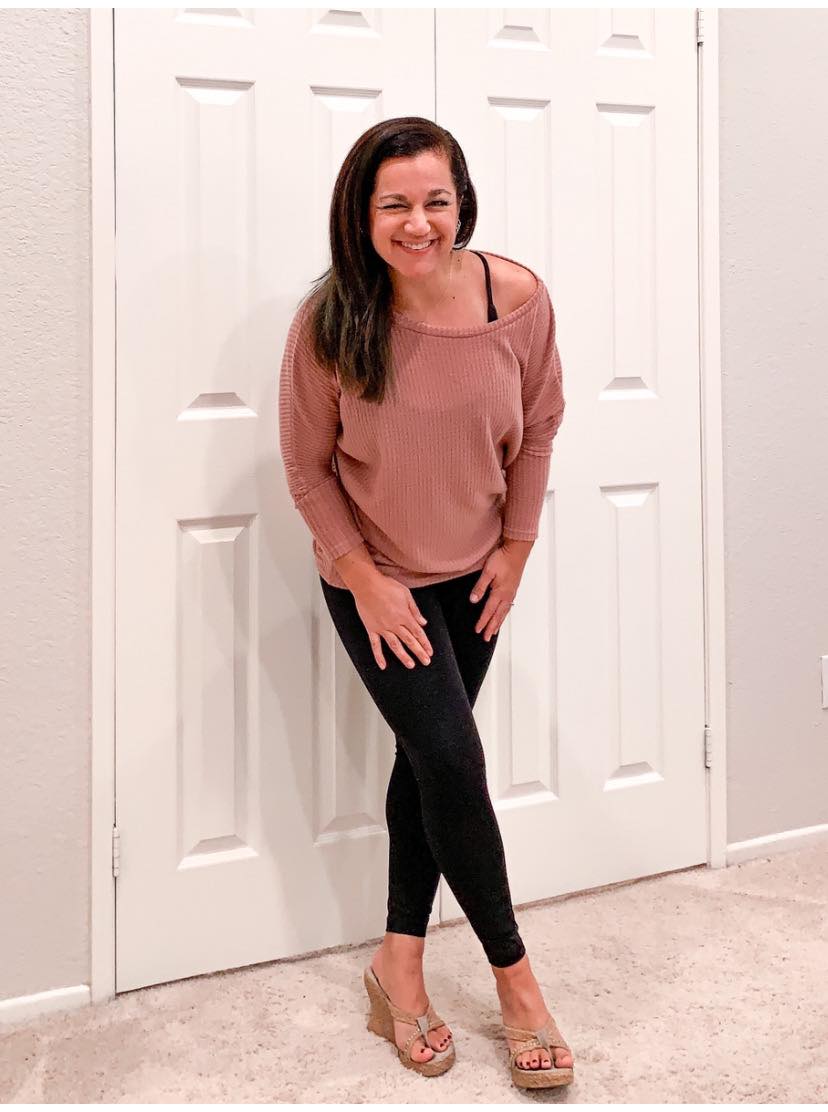 Have you ever wanted to be part of something BIG?  Like, really BIG?!  Something that you knew God was the center of…something that would make you feel good, inside and out, something that would make you grow, from the inside… something that could literally change lives?  If you're like me, maybe fear takes over, and things like this can be scary.  Trust me, this introvert with social anxiety knows alllll about that!  BUT when I see an opportunity that God has so vividly placed in my hand, I will take it and run with it.
Discover Savvi…
Find out why THOUSANDS of men & women have partnered with us in just a few short months to pioneer Savvi…and most importantly, if Savvi could be right for YOU.
Here at Savvi, we empower you to style your world-the way you look, the way you work, the life you create for yourself and your family, and the people you create with. We believe in freedom, flexibility, fun and that you should be rewarded for your hard work. Combining addictive everyday and athleisure clothing, a unique opportunity within a social selling business model and an unmatched community, Savvi may just be the opportunity you have been searching for.
The video below will tell you exactly what who we are, what we do, and how you can be a part of this amazing movement.  But pay really close attention to the end, are you a 1, a 2, or a 3? 🙂
The Benefits
Becoming an Independent Brand Partner with Savvi, you are offered exclusive shopping access, discounts, training and support, incentives, reward trips, and of course – flexibility and the opportunity to earn extra income working with some of your best friends. You will be given immediate access to websites to track your sales, your own cutting edge shopping App and all the marketing and sales tools you need to share Savvi with friends, new and old.
Partnering with Savvi is like owning a boutique of all your favorite clothing, without the risk, workload and overhead. It's about having a business AND a life you love, and with Savvi, you can create this for yourself and empower others to do the same. Empowered women empower women, after all!
While being an Independent Brand Partner with Savvi has many perks, Savvi is so much more than amazing clothing and the ability to have a business of your own. When you become a parter of our Savvi community you will immediately feel the support, love, encouragement and FUN that is just who we are. Our community is like no other and whether it's why you are here or not, you will be glad you're a part of it. We build one another up, work together as a team, empower each other and have a blast doing it! Join us and see for yourself.
Shine with us!
Amazing people of the Lord, doing what God has called them to do, sharing life and love, with a community who just wants to love on you too!  With such a beautiful line of athleisure, every day, luxe, and soon VIBE wear, and a gorgeous spiritual vision… take an inside look of these beautiful pieces, that build confidence, give you the push to be better, do better, for yourself and for your family…..
Become a Brand Partner, Affiliate or Customer…
Ready to partner with me?  Fitness and Fashion BFFs? Hustling together, sharing love of fashion and fitness, building a life that you don't need a vacation from?  Let's link arms!
Already have a business you love, but also love shopping cute clothes?  Affiliate may be right up your alley.
Just love to shop?  I got you too!  All customers welcome!  And yes, discounts for you too!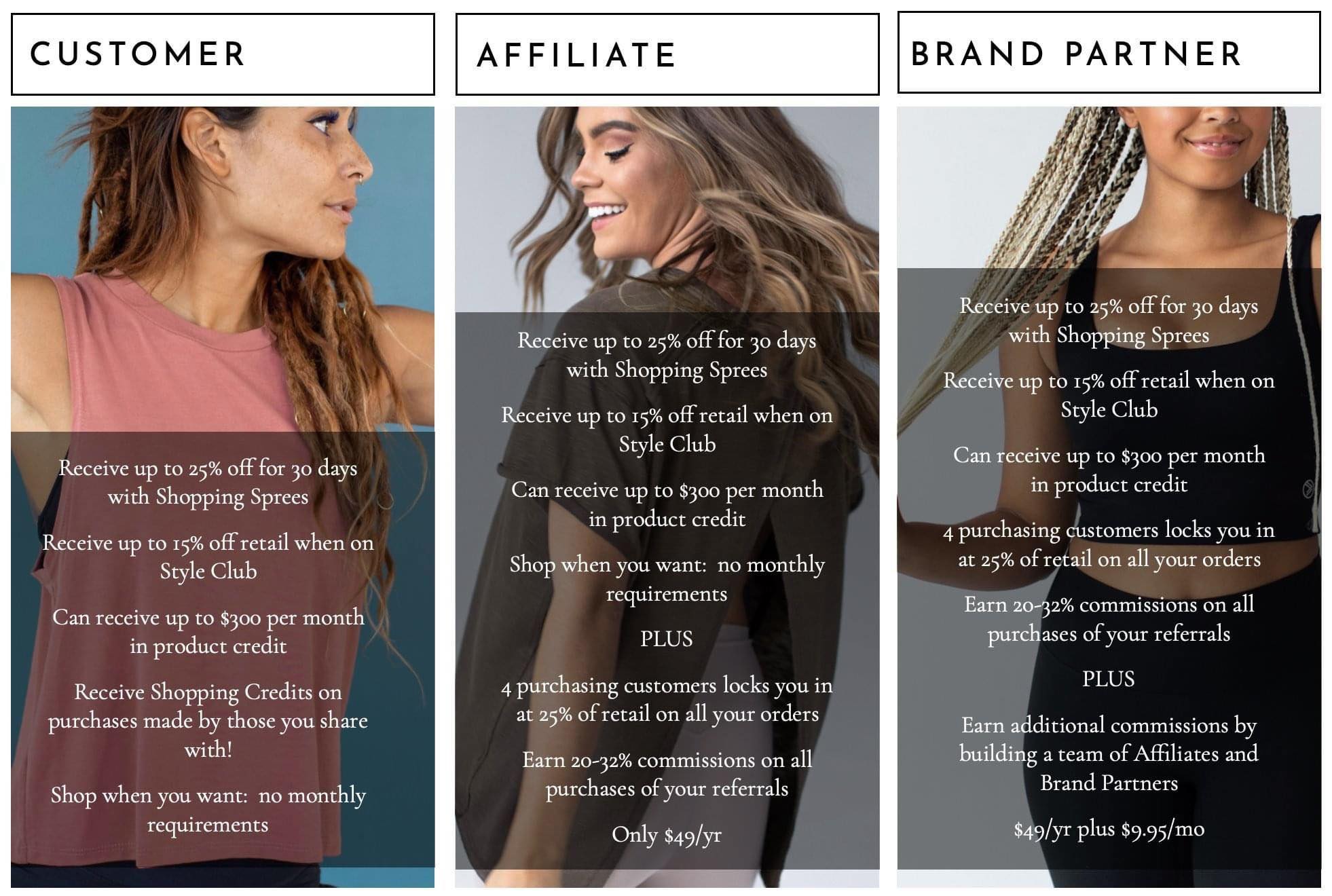 By clicking the button below, you will be guided through some simple steps to help you set yourself up for STYLE and SUCCESS!
STEP 1: CHOOSE SHOPPING SPREE
Ready to refresh your wardrobe?
Out with the old and in with the new! Our Savvi Shopping Sprees are available at the time of enrollment and offer you a tremendous savings to help you get to know the Savvi products and represent Savvi with confidence and style. The more you wear, the easier it is to share! Not only do these sprees offer great discounts on our products, but you will also receive Savvi Swag, codes to offer your friends $25 off their order and so much more! And just by choosing to be an Independent Brand Partner with Savvi, you will be qualified to earn wholesale pricing on all items!
STEP 2: JOIN OUR STYLE CLUB
Want to stay on trend?
By joining our Savvi Style Club, you will receive a $110 Shopping Credit each and every month for only $99, and remember you get wholesale pricing! As an added perk, you will also receive 4 $25 Share Codes each month to give to those wanting to try Savvi and make a first time retail purchase. This is a great way to help you keep sharing Savvi with others. These codes are a gift from Savvi and expire in 30 days upon issue. Each month, you will also gain access to exclusive Style Club Member sales, promotions, products, pre-sales and more!

STEP 3: WEAR AND SHARE
It's as simple as that! With your new wardrobe and fresh new looks each month, sharing Savvi is easy and fun! All you have to do now is wear the clothes you love and share with those you love!
You are an important part of our story and we are looking forward to having you on the team.
So come along…join us!

Not Ready Yet?
How about a coupon for $25 off to go shopping so you can get a feel of the brand? 🙂  CLICK HERE to shop and use SHARE25 at checkout!