Posted on 28. Jan, 2020 in Breakfasts
Breakfast Parfaits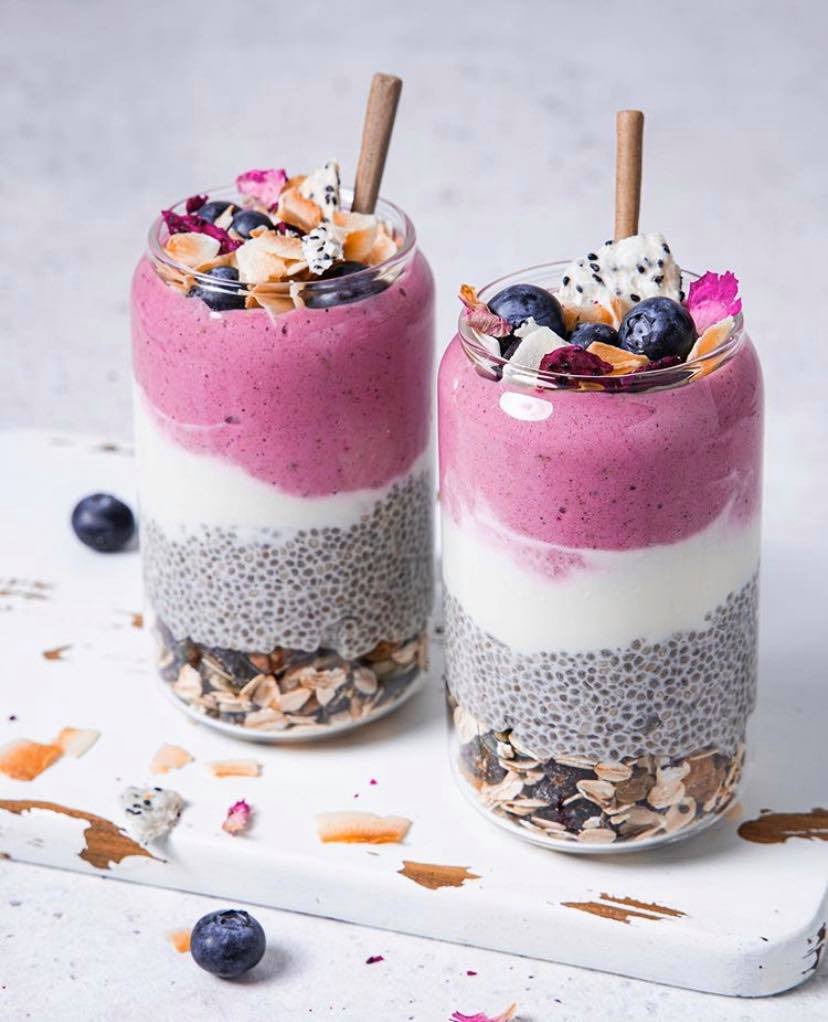 I LOVE finding new recipes that are not only healthy but also tasty, and these breakfast parfaits are just the ticket when it comes to breakie!  Being gluten free, vegan, plant-based, and refined sugar free, you can't go wrong here doll!  And it makes TWO!  One for you and one for your bestie <3
Servings: 2
Chia pudding:
1/4 cup chia seeds
1 cup almond milk
1 tsp maple syrup, optional
1 tsp vanilla bean paste, optional
Place the chia seeds in a small bowl and add the milk. Whisk to combine. Stir once again after 10 minutes, then refrigerate overnight to set.
Pink pitaya smoothie:
2 frozen bananas
1/2 mango
2 tsp pink pitaya (amazon has great options!)
Splash of almond milk
Place the ingredients in a high speed blender and blend until smooth.
Toppings: coconut chips, pitaya chips, rose petals
Assemble:
Place some muesli on the bottom of the jars.
Layer some chia pudding, vegan yogurt, smoothie and toppings.
Enjoy!