Posted on 14. Nov, 2019 in Desserts
Pumpkin Spice Granola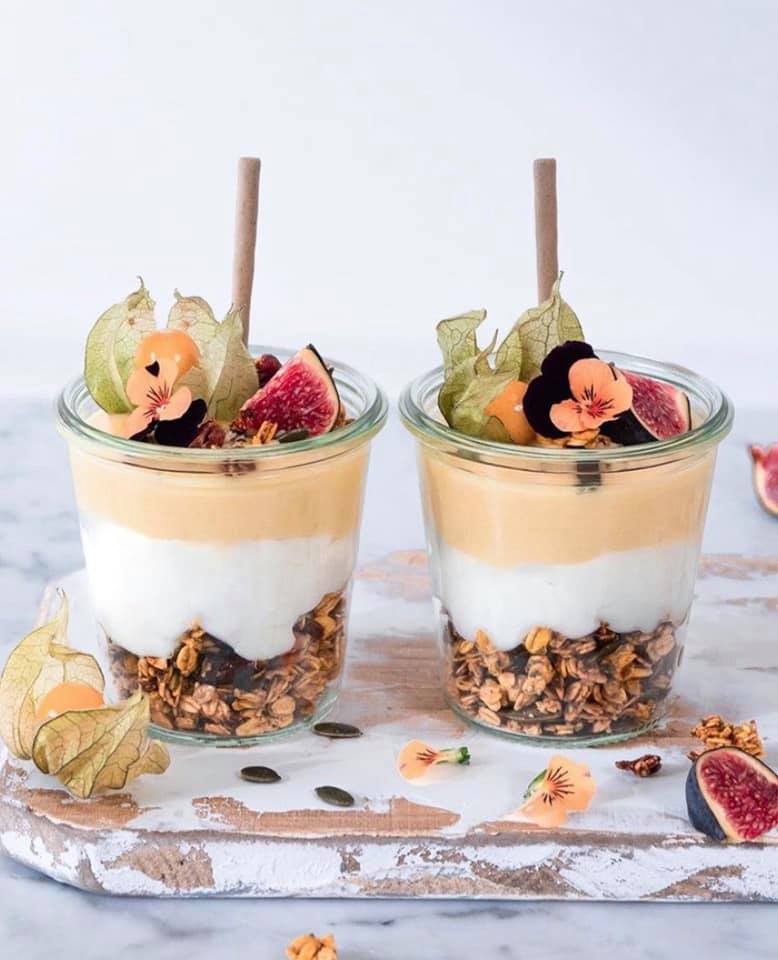 Obsessed with Pumpkin spice granola
Super crunchy and sooo tasty! Vegan, refined-sugar free, plant-based
GF and Nut free options!
Ingredients:
Pumpkin spice granola
2 cups rolled oats, GF if needed
1/4 cup pumpkin seeds
1/4 cup dried cranberries
1/4 cup pecans, chopped (optional, leave out if allergic)
1 tbsp chia seeds
1/2 tbsp ground flax seeds
1/4 cup pumpkin purée
Pinch salt
1 tsp ground cinnamon
1/2 tsp ground ginger
1/2 tsp ground cloves
1 tbsp maple syrup
1 tbsp brown sugar
2 tbsp coconut oil, melted
1/2 tsp vanilla bean paste
Directions:
Preheat oven to 340 degrees.
In a bowl, combine rolled oats, pumpkin seeds, cranberries, pecans, chia seeds, flax seeds, salt, cinnamon, ginger, and cloves.
In another bowl, combine the rest of the ingredients.
Pour the wet mixture over the oat mixture and stir well. Spread the mixture on a baking sheet and bake for 15-20 minutes.