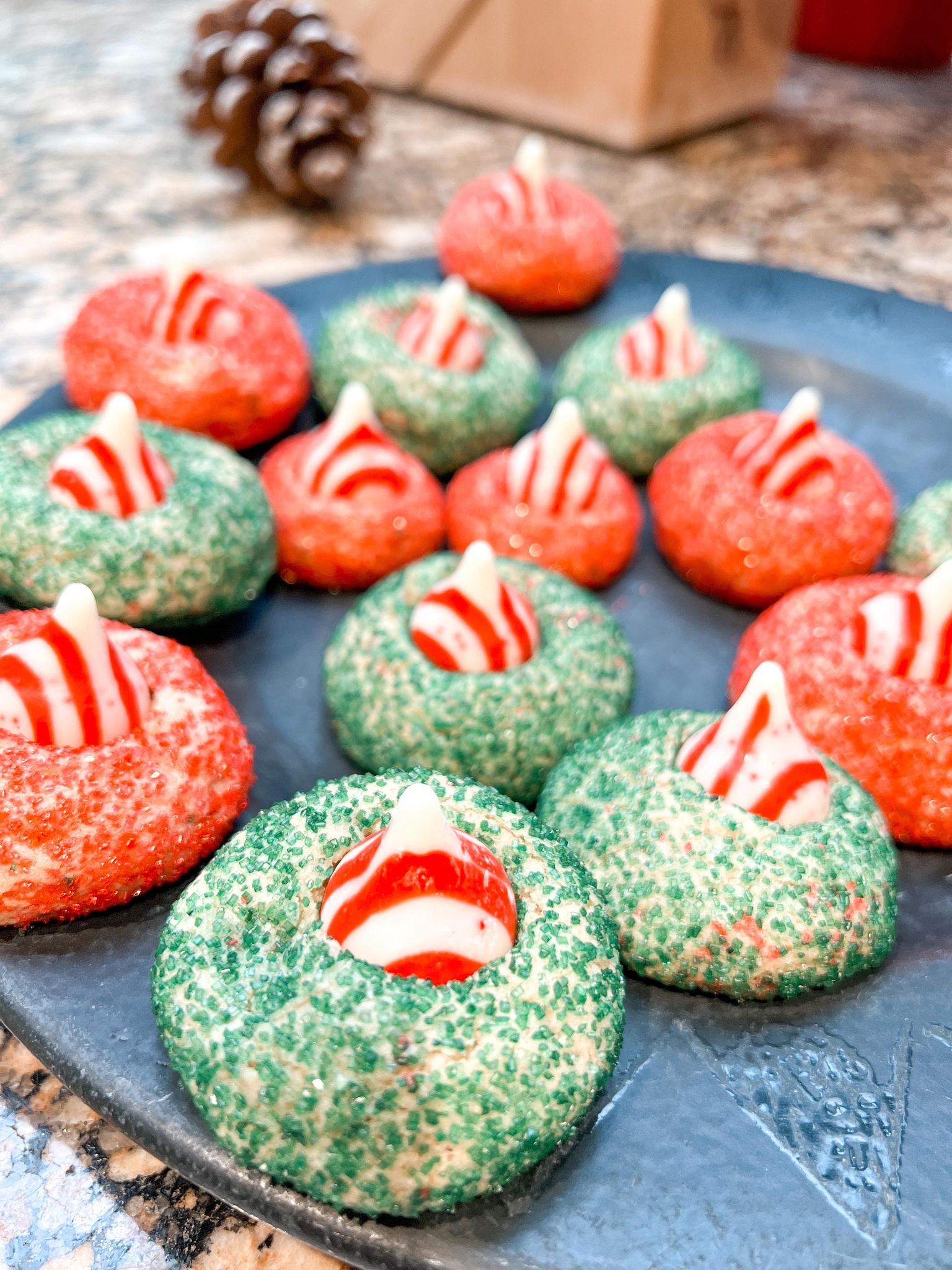 Candy Cane Blossoms Sugar Cookies
It's not every day that you find the perfect sugar cookie recipe.  Ever try and make cookies with cookie cutters, shape the cookies all cute, put them in the oven, and they come out as blobs?  Not this time!  These will definitely make some good shapes next time, like butterflies, or snowmen or christmas trees, or heck even hearts!
And my girls love to bake!  These were so fun to do with the girls.  Another homeschool project done!
Ingredients:
Hershey's Kissens Brand Candy cane Mint Candies
1/2 cup butter (1 stick)
1 cup granulated sugar
1 egg
1 1/2 tsp vanilla extract
2 cups whole wheat pastry flour
1/4 tsp baking soda
1/4 tsp salt
2 Tbs milk
Your choice of green/red/white granulated sugar for rolling
Directions:
Heat oven to 350 degrees F.
Beat butter, granulated sugar, egg, and vanilla in large bowl until well blended.  Stir together flour, baking soda, and salt; add alternately with milk to butter mixture, beating until well blended.
Shape dough into 1-inch balls.  Roll in your desired granulated sugar.  Place on ungreased cookie sheet.
Bake 8-10 minutes or until edges are lightly browned and ookie is set.  Remove from oven; cool 2-3 minutes.  Press a candy piece into the center of each cookie. Remove from cookie sheet.