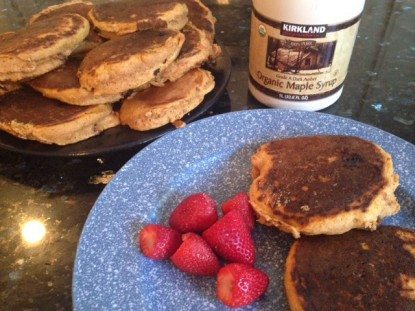 Pumpkin Pancakes
One of my favorite breakfasts! (next to my chocolate hazelnut protein waffles!)  And the best part, they're homemade so you know EXACTLY what's in them as opposed to getting them at a restaurant filled with butter, oil, sugar, and other stuff we just have no clue.
Tip: Double the recipe for extra breakfast during the week 🙂 Meal planning is KEY!
Ingredients:
1 1/4 cup whole wheat flour
2 Tbs brown sugar
2 tsp baking powder
1/2 tsp cinnamon
1/2 tsp ginger
1/2 tsp nutmeg
1/2 tsp Himalayan salt
1 pinch clove
1 cup almond milk
6 Tbs organic canned pumpkin
1 Tbs butter
1 egg
1 scoop vanilla protein powder
Optional: dark chocolate chips (4 per pancake)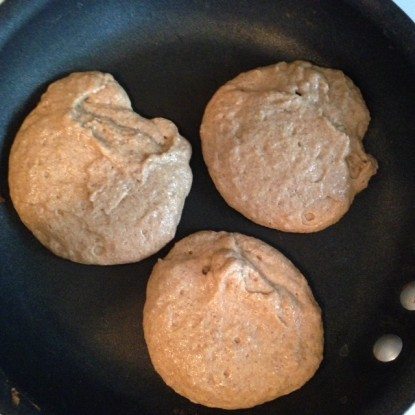 Directions:
Whisk flour, sugar,  baking powder, spices, and salt in a bowl.
In a separate bowl, whisk together milk, pumpkin, melted butter, and egg.
Fold mixture into dry ingredients.
Pour 1/4 cup batter for each pancake
Cook pancakes for about 3 minutes per side.  Serve with fruit and a little syrup.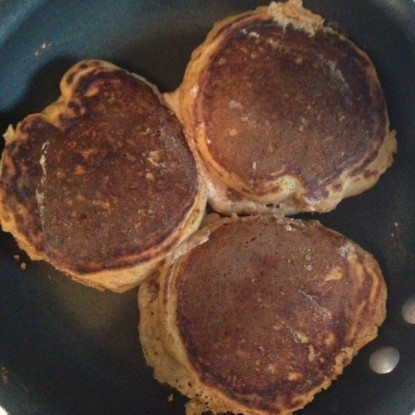 I would LOVE your feedback!  If you make these, send me a photo of yours, and comment with how you enjoyed them.  Let me know what else PUMPKIN you want to see!